lets start this first weekend of vacation off right with High Five for Friday
although I am excited for it to be Friday and the first day of vacation,
this has been a very good week, even though work has lame, I really have minimal complaints.

1. we celebrated Aaron's 26th birthday for the first time on Tuesday and I am excited for many more celebrations.
2. I graduated from beginner Crossfit classes on Wednesday and I am starting the real classes on August 19th!
3. we got our passports in the mail and we can officially honeymoon. Yay Mexico. I cannot get enough vacation.


4. why hello there. Bre & I met this security guard. she hooked him with those looks. names weren't exchanged.
5. crazy girls having one hell of an awesome time. oh my god. it. was. amazing!!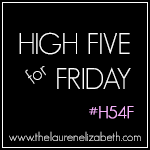 and next, because I am awesome like that I will write some love letters
dear
Kayla
, happy stinkin birthday! I freaking love you :)
dear Ralph/Fred/Tom/Hank/Ted/Henry/Stan/Mike/Raul/Jesus/Andrew/T.I.
[no names exchanged remember?]
, it was super great getting our photo taken with you at the Backstreet Boy concert. I can't be sure of course, but I think you might have been the only black dude there. Way to keep it real.
dear Breanna & Nicole, holy balls girls. best night of my life. I can only imagine how little we would have truly appreciated it if we were really 12. thanks for being there with me to enjoy a night FIFTEEN years in the making.
dear Aaron & Kalie, I love you. thanks for letting me go off and gallivant.
dear you, thanks so much for reading my blog after I abandoned you for eight months. I missed you and I won't do it again. trust me, these videos from the Backstreet Boy concert will make up for it.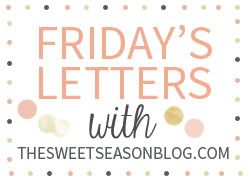 SNEAK PEAK!!
yeah people. we witnessed the best dance off of my life.
this is only the end of it with, who I would have to say, was the clear winner.
you'll have to come back Monday for my Backstreet Boy post to see the whole thing.
but trust me when I tell you, that you have not LIVED until you see three dudes battling it out to BSB songs.